• Gherkingate • Gherkins • How To Use Gherkins • Recipes • Salad • Vegetarian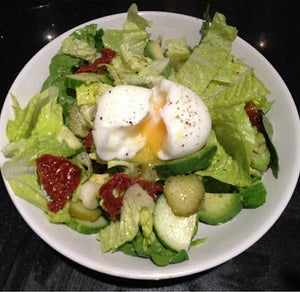 My GherkinGate™ Lunch (Story below - Warning Contains Swearing)   Ingredients:   Serves 2-3 people   Romaine Lettuce - Thinly shredded Cos Lettuce (Delivered in my Abel & Cole veg box) - Chopped 5-6 Sundried Tomatoes - Thinly sliced 1 Gherkin - Thinly sliced 1 Avocado - Scooped out & sliced 1/2 Cucumber - Sliced & halfed 2 Spring Onions (or called salad onions in some places) - Sliced in circles 2 Soft Boiled Eggs - I boiled mine for 4 minutes & rested for 30 seconds before peeling Salt & pepper Garlic & Herb Dressing - Shop bought, mine is...
---
• Apple & Blackberry • Fruit Crumble • Recipes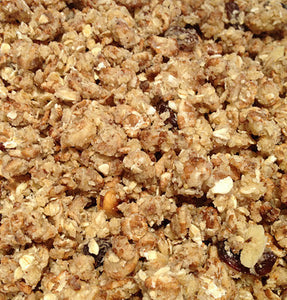 Feeds 4-5 People    Ingredients:   The filling:   3-4 Bramley Apples 1 Punnet of Blackberries 4 Teaspoons of Caster Sugar 2-3 Teaspoons of Cinnamon Lemon Juice (1/4 of a lemon or a few splashes of lemon juice from a bottle)   The Topping:   A Cup of Porridge Oats OR Muesli  1/2 a Cup of Plain Flour 4 Teaspoons of Caster Sugar 6 Cubes of Unsalted Butter    What to do: Preheat the oven to gas mark 6 or 200℃ Peel & chop the apples into small chunks, leaving out the core. Then layer into the dish. Squeeze or...
---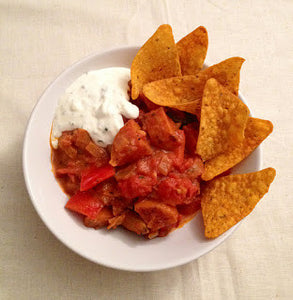 Serves 2-3 People   Ingredients:   2 Sweet Potatoes 1 Red Pepper 1 Green Pepper  1/2 a Large Onion Handful of Vine Tomatoes (4-5) Tin of Chopped Tomatoes    1 Tsp Cumin 1 Tsp Cayenne Pepper 1 Tsp Mild Chilli 1 Tsp Cinnamon 1 Tsp Coriander Leaf (Dried)   Olive Oil Salt & Pepper 2 Cloves of Garlic Milk   Tortilla Chips (My personal choice of tortilla chip was Jalapeno flavour) OR Rice & Sour Cream         What To Do:   Turn the oven on to Gas Mark 6 or 200℃  Peel the sweet potatoes and chop into bite size pieces ...
---
• Beef Bourginion • French Recipes • Mushroom Bourginion • Recipes • Vegetarian Bourginion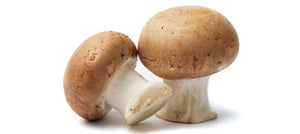 This is a recipe for the slightly more experienced cook that likes to throw stuff at a pan and create wondrous things as my measurements won't be very accurate!Ingredients:Serves 2Olive oil5-6 Chestnut mushrooms 10-12 Button mushrooms10 shallots2 Carrots3/4 Pint Red Wine Bay leaf2 Tsp of Thyme 1 Tablespoon plain flourGet a casserole dish with a lid. Put a swig of olive oil in and put your peeled whole shallots in and brown, then chop your carrot and add to the dish, slice the chestnut mushrooms and add, then put the whole button mushrooms in. Stir and brown for 5 minutes. Add the flour...
---
• Pea and Mint • Recipes • Spanish Omelette • Tortilla • Vegetarian
I love omelette's and my favourite one at the moment is pea and mint. I have a set recipe for this, but in the past two days I have discovered a slightly lower calorie and tastier alternative to two of my ingredients. My original recipe Ingredients:Olive oilButterHalf an onionFrozen garden peas (enough to cover the bottom of your chosen pan)2 eggsDried mintSalt & PepperCreme FreicheCheddar cheese  Put your pan on a high heat and put in olive oil & a knob of butter. Finely chop half an onion and add to the pan, sofening but not browning. Crack two eggs into a bowl...